Recipe Type:
Indian Specialty Dish
Easy Khandvi Recipe in Microwave. Khandvi is a popular and delicious healthy snack from the Gujarati cuisine. Khandvi have a really soft & silky texture and melt in your mouth. Khandvi is smooth thin layered rolls of spiced & seasoned gram flour and sour curd with an aromatic tempering. Making ...
Read more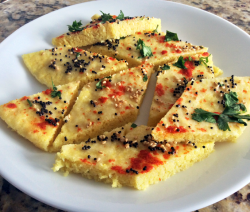 As the name suggests, it is made with different lentils soaked, crushed and then steamed; hence a very healthy, filling and tasty dish. Dal Dhokla is a perfectly balanced dish which is loaded with full of nutrients, protein, and minerals. Dhoklas are one of the famous Gujarati Farhan, very tempting ...
Read more